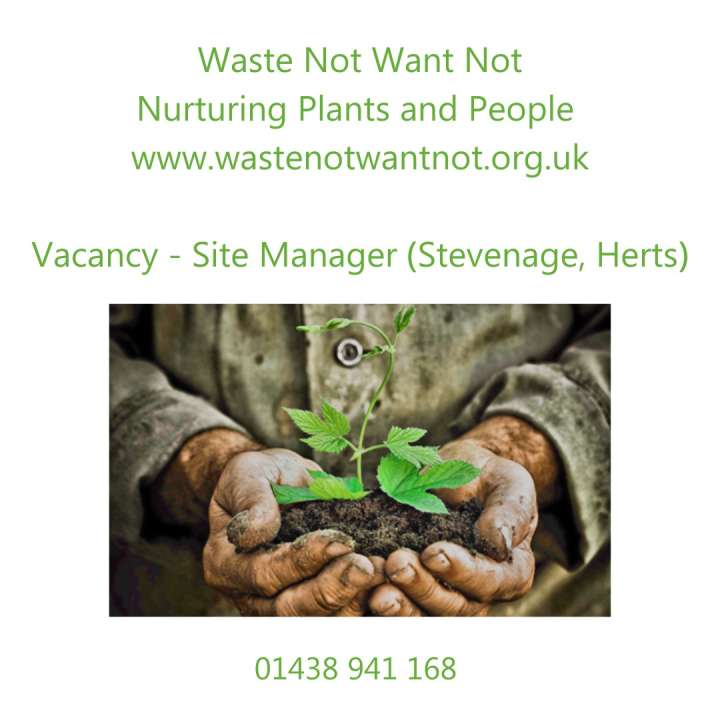 Waste Not Want Not (WNWN) is a non-profit plant nursery which uses horticulture as a
therapeutic tool to improve the well-being of all who engage with us. A Community Interest
Company (CIC), WNWN provides a safe environment for volunteers to grow and nurture plants
on-site, which are then sold.

Many volunteers deal with significant life challenges or simply want to contribute positively to
our community. We are a hub for learning, social interaction and boosting confidence. This
often results in making new friends or obtaining other paid employment.
Our outreach to wider local businesses and the public also allows people to support a local
social enterprise by buying good quality plants, donating surplus materials or volunteering
themselves.

We seek an experienced manager to run the site and work with the senior management
team to ensure our future success and community impact.
Location: Stevenage, Hertfordshire
Working Hours: 15-35 hours per week (negotiable) starting on or before 16th January 2023.
Salary and Other benefits: £15-20/hour (dependent on experience) + pension scheme.
Click here for full job description