Pots
We love to hear you suggestions for areas we can improve and make Rochfords better to enhance your shopping experience. A main point that was mentioned by quite of few of you was that our pot range seemed a little 'dated', with our many rows of Terracotta pots being very nice but not quite keeping up with modern trends. With this in mind, our shop manager Steve has reviewed our stock lines and brought in some new items to bring us up to par. I have detailed a list below of a few of the new lines.
Corten Steel!
A highly fashionable line at the moment, not out of place in any setting. Extremely popular in both modern townhouse schemes but also perfect for the rustic country feel. Available in 3 cube sizes and a trough. The weathered look will deepen with age. * Please note due to the nature of the material the rust will run and cause stains on the surface beneath*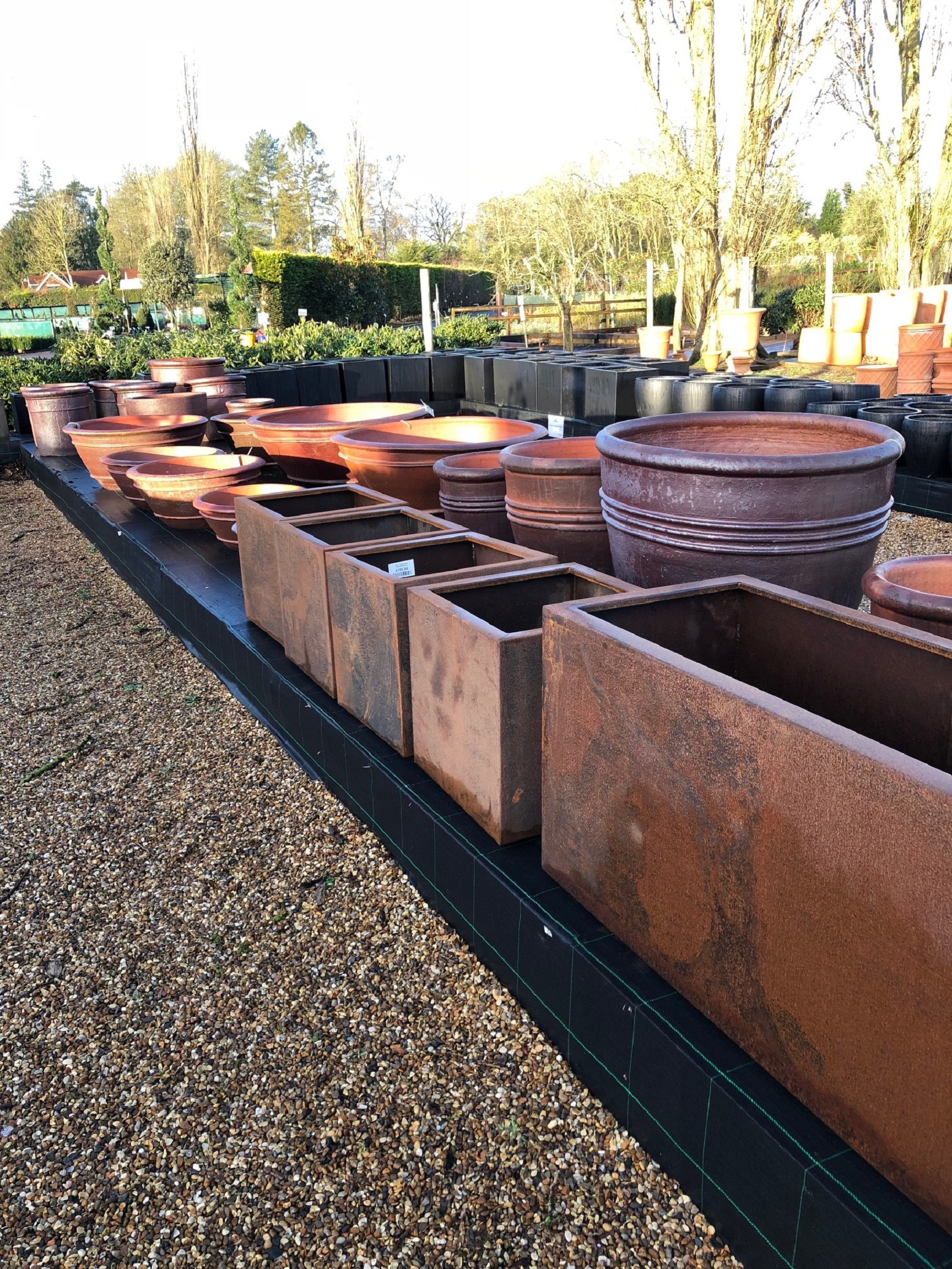 Poly pots!
A very stylish and lightweight pot range, finished in sleek matte black. 3 sizes of cube, 3 sizes of poly egg and two sizes of trough available.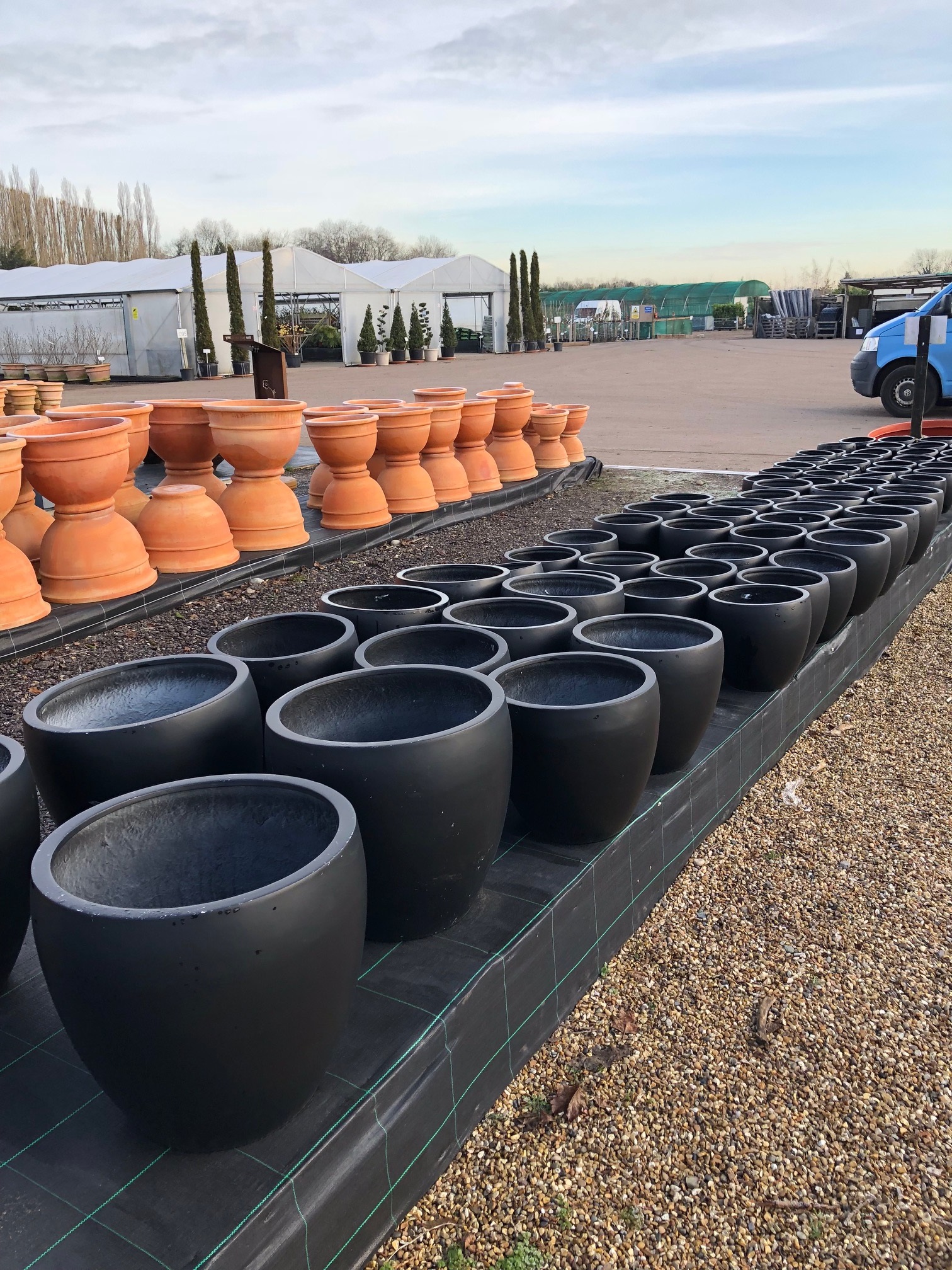 Rustic corner pots!
Short of space but still want to make an impact? These rustic pots will fit flush to the wall to give you full utilisation of the space available. Perfect for small townhouse/courtyard gardens. The solid material used and rigid design make them extremely hard wearing and strong. * Please note, they're quite heavy*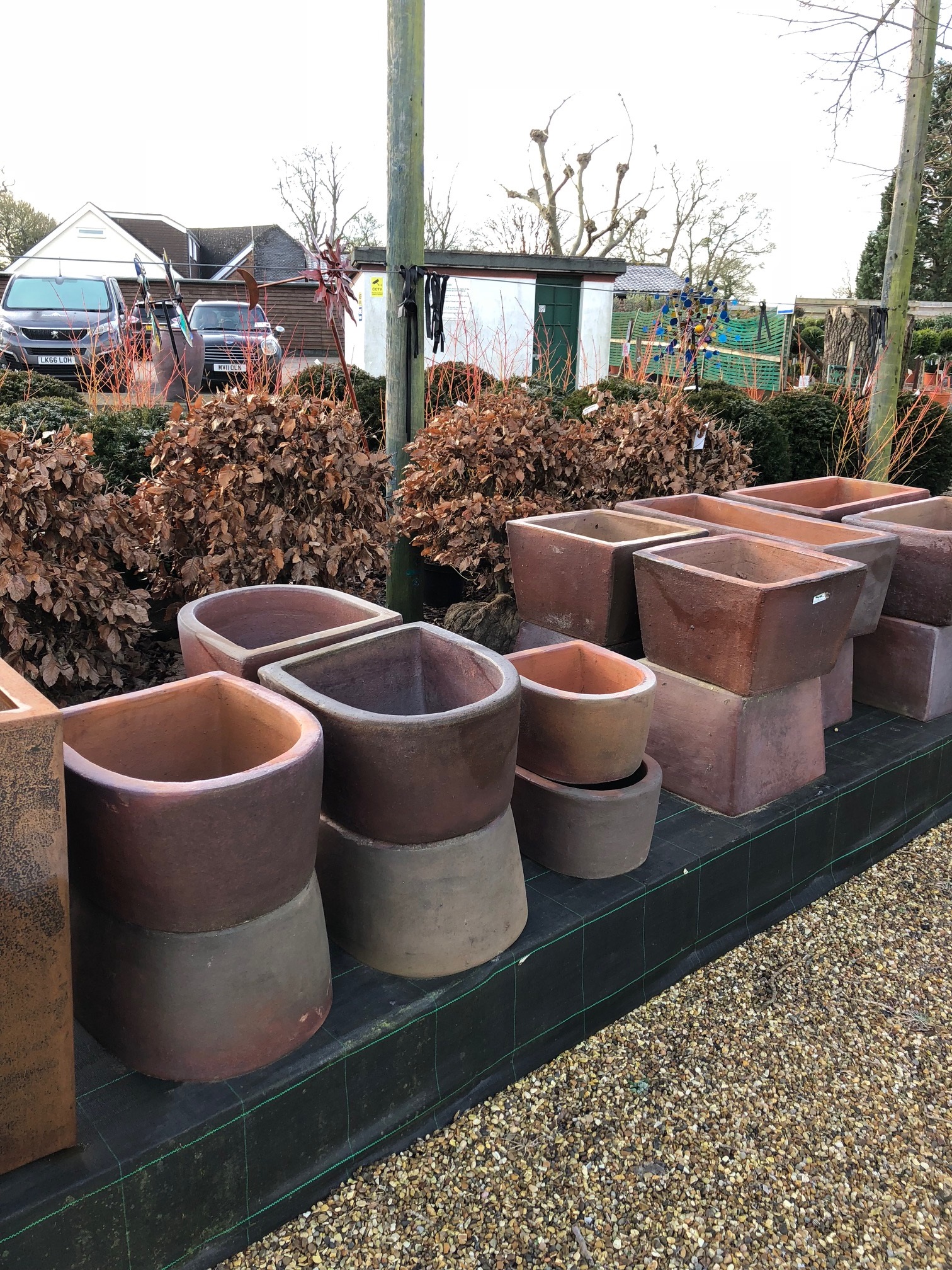 If you would like any further information on pricing/ availability then please get in touch!
The Rochfords team.